Holiday Economy So Far in "Treat" Mode; Plus: Credit Cards Like Candy Corn?
Overview of Halloween Spending
Our holiday posts give us map markers to see how the economy is faring, and if Halloween "spend trends" are to be believed, your customers seem to be in a pretty good overall mood right now.
"Americans take Halloween pretty seriously, and this year appears to promise some wicked spending," according to the Ameritrade website. "More than 171 million people could celebrate the fall holiday, spending an average of $82.93, up from last year's $74.34, according to a survey by the National Retail Federation (NRF). Total spending on Halloween could reach $8.4 billion, an all-time high and up 20% from a year ago, the NRF said."
Holiday Spending Indicators
But is that just indicative of All Hallows' increasing popularity with grown ups, or of larger trends in the economy — at least the "holiday economy?" "Conventional wisdom," the article continues, "is that strong Halloween spending is an indicator of strong Christmas season spending, which has a much bigger impact on retailers' bottom lines."
To put it in perspective, "an $8 billion holiday like Halloween might look like a rounding error in a roughly $18 trillion economy. But Christmas can be a true economic force, with hundreds of billions of dollars spent and hundreds of thousands of people hired by retailers. In 2015, for instance, holiday sales totaled $626.1 billion, the NRF said. That was up about 3% from the previous year."
Credit Card Issuance and Consumer Spending
So the auguries — and we don't only mean the fortuneteller's crystal ball in the neighborhood haunted house — are good for steady sales. Another indicator is that banks are giving away credit cards right now like, well, candy.
According to Business Insider, "new US consumer credit card issuance hit the highest level since 2008. (Bank America) issued 1.3 million credit cards during the three-month period, with total credit card loans for the period averaging $88.2 billion in the US and a further $9.7 billion outside the US. There was a similar story at Citigroup, where credit card loans hit $147.8 billion, up 13% from a year ago."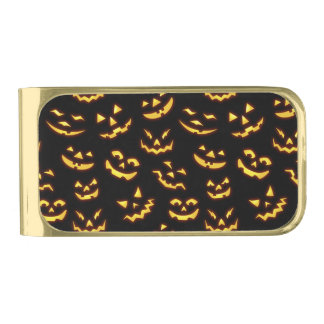 The article also cites a study which says "although new cards are disproportionately issued to lower credit score borrowers, the overall extension of new credit, measured by increases in aggregate credit limits, continues to go overwhelmingly to those with credit scores above 720," meaning consumers at all different income levels are currently maximizing — or extending — their credit.
Preparing for the Holiday Season
While the hope is always that this can be sustainable in the long term, in the near term — any election jitters aside — it means that customers, yes, like yours — are perhaps even readier to spend than they were last year.
Let AVPS help you get ready for them with any upgrades in consumer payment options, security, or anything else you might need to get ready in the short time before the cries of "Trick or Treat!" turn to the rumbles of happily frenzied holiday shoppers. And we'll see you in a week — after we pull together the rest of our costume.